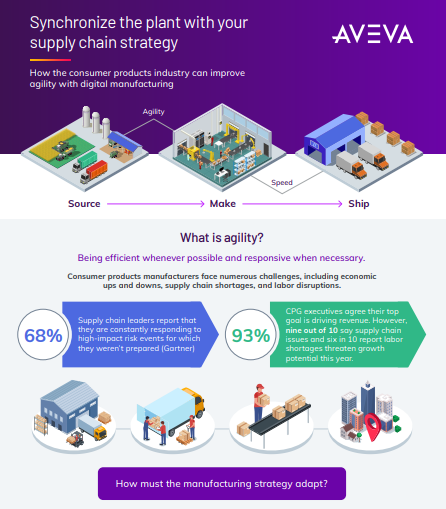 Being efficient whenever possible and responsive when necessary.
Consumer products manufacturers face numerous challenges, including economic ups and downs, supply chain shortages, and labor disruptions.
Supply chain leaders report that they are constantly responding to high-impact risk events for which they weren't prepared (Gartner)
CPG executives agree their top goal is driving revenue. However, nine out of 10 say supply chain issues and six in 10 report labor shortages threaten growth potential this year.