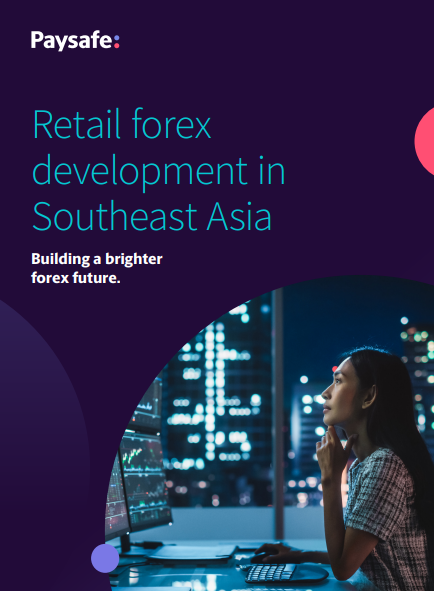 The retail foreign exchange (forex) trading market - the buying and selling of currencies - has become popular in recent years, thanks to the increase of online trading and the global financial market. Southeast Asia (SEA) is of particular interest due to the volume of economies in its region, but it also offers opportunities because of its lack of fintech and infrastructure.
This whitepaper from Paysafe reviews the adoption of retail forex trading in this region by financial organizations and considers the problems that might arise as well as the payment solutions that could solve them, including digital wallets.
Download this paper today for a full review of the current forex market in SEA, the top market challenges - including the lack of regulation in some regions - and discover the payment methods that can help brokers overcome these financial hurdles.