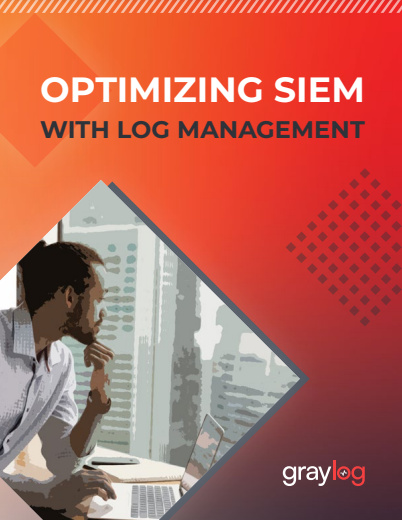 Security Information and Event Management (SIEM) solutions have typically been focused on alerting organizations of issues identified. Log management solutions allow companies to conduct further incident investigation and deeper analysis on SIEM alerts.
Graylog Security is built for a new wave of data explorers with a focus on providing users the best analyst experience available. Combining log management with SIEM can relieve many burdens for IT teams by enabling real-time security analysis.
Graylog Security can help you understand the cause of a threat, where it began, the path it took, what it impacted, and how to fix it. This whitepaper will provide guidance on how you can get maximum protection from your SIEM solutions.
Download for free today.