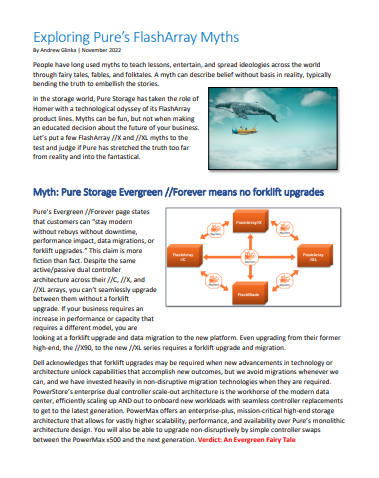 New from Dell Technologies: Exploring Pure's FlashArray Myths, a clear storage comparison guide to help you make informed business decisions.
Download now for revealing information about:
Scalability, performance and availability versus a monolithic architecture design.
Storage architecture configuration flexibility versus a menu of pre-set models.
Storage solutions that embrace innovation and are architected for future-ready data centers.
And a lot more.
If you want to simplify IT operations for the long term with a continuously modern storage platform that evolves with your needs, you need to download Exploring Pure's FlashArray Myths today from Dell Technologies and Intel®.