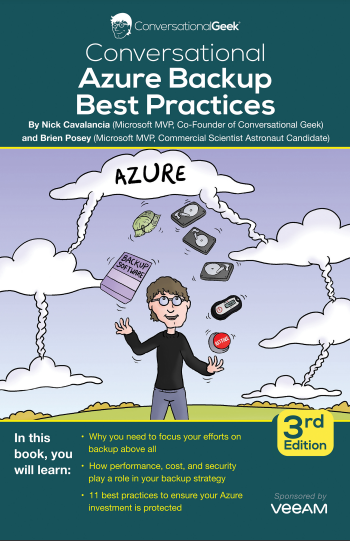 Get 11 Azure backup best practices direct from two Microsoft MVPs!
Organizations leveraging Microsoft Azure often focus on the "using the cloud" part and forget completely about the "Oops … I put my data in the cloud" part. While critical workloads tend to get more focus than, say, your data in Office 365, there is usually some question about how to best protect everything you've put into Azure.
This e-book focuses on what's truly important – getting back to the basics of backup and using best practices to ensure the backup and data protection strategies you implement are truly effective.