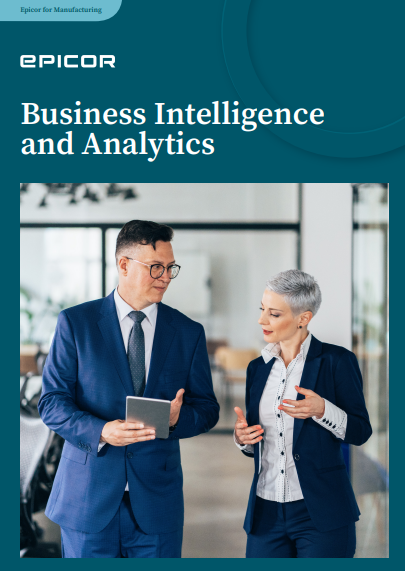 Become a Data-Driven Organization
Business Intelligence and Analytics for Kinetic (new name for Epicor ERP) helps you answer four essential questions. What happened? Why did it happen? What is happening now? What will happen next?
Dashboards, trackers, and data visualization tools built into the core ERP platform help you visualize data and get a better understanding of what is happening in your company right now.
Add on to your solution for deeper trending, diagnostic, and predictive analytics to bring the future into focus.