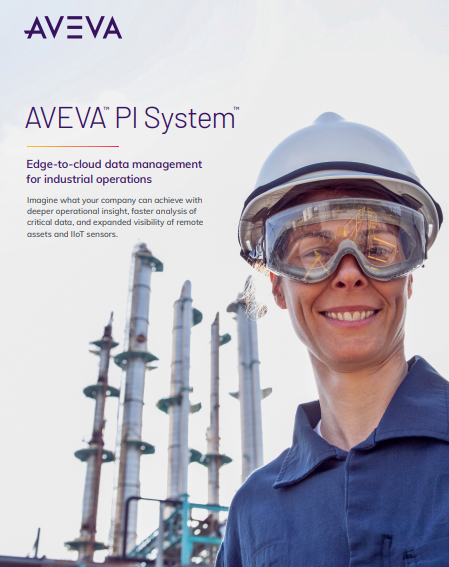 Edge-to-cloud data management for industrial operations
AVEVA PI System is a data management platform that is purpose-built to collect, store, and manage sensor and time-series operations data via our integrated edge, on-premises and cloud products.
The seamless edge-to-cloud hybrid architecture of PI System lets you gather critical data anywhere in your operating environment and make it available to engineers, analysts, data scientists, developers, and decision-makers in any location. Imagine what your company can achieve with deeper operational insight, faster analysis of critical data, and expanded visibility of remote assets and IIoT sensors.
With trusted operations data delivered in real time to people, applications, and platforms across your organization, learn more in this whitepaper how you can unlock new business value and drive efficiency, flexibility, sustainability, and resilience.