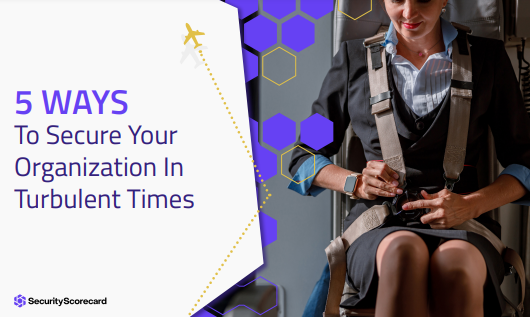 In times of economic uncertainty, improving your organization's security posture increases trust and enables business growth with both partners and customers. In addition, having the right security in place can greatly minimize the risk of a cyberattack and its associated expenses.
Even with these benefits to the bottom line, security spending is not immune f rom tough scrutiny. Any expenditure that does not show a clear Return on Investment (ROI) can be threatened. IT and security professionals need to understand what technologies and tactics are delivering value and which are just adding to the noise of alerts and warnings. SecurityScorecard is here to be your co-pilot and guide you through turbulent times.
READ NOW
Strengthen Your Security- Know in an instant who you can trust, the cyber risks you face, and where to turn for help.